Counselling for Life's Transitions.
| | |
| --- | --- |
| Posted on May 19, 2020 at 1:27 PM | |
Coping Strategies in the Period of COVID
Activate Things that are in Your Control
Joanna Salit, MSW RSW
·      Look for ways settle your nervous system (it is on high alert!)
·      Move your body daily: gentle stretching such as child's pose, cat/cow or neck stretches, yoga, aerobic exercise, walking 
·      Get outside daily and get fresh air
·      Try to ingest nourishing foods and limit salt and sugar intake
·      Drink water
·      Create a sleep ritual that tells your body and mind that it is time to rest: no screens ½ hour before bed, drink herbal tea, take a warm shower or bath, use sleep meditations (eg: apps such as Insight Timer, Calm or Headspace)
·      If you wake up in the middle of the night do not look at screens. Try 4-7-8 breathing until you fall asleep (inhale for 4, hold breath for 7, exhale slowly for 8)
·      Connect socially with friends /family in a safe manner and talk about things that you enjoy
·      Minimize use of alcohol, drugs or nicotine 
·      Try to create some structure in your day
·      Give yourself permission to not be as productive as usual
·      Practice box breathing – inhale for a count of 4, hold for 4, exhale for 4 and hold lungs empty for 4
·      Engage in altruism (eg: check in with a neighbour, donate to charity)
·      Limit exposure to the news
·      Name and acknowledge your feelings 
·      Use grounding strategies such as the Five Sense: Name five things you see, four things you feel on your skin, three things you hear, two things you can smell, one thing you taste
·      Talk to your family doctor and/or a therapist – create space just for you
·      It is ok to not be ok! 
Listen to your body and make choices that are healthy for you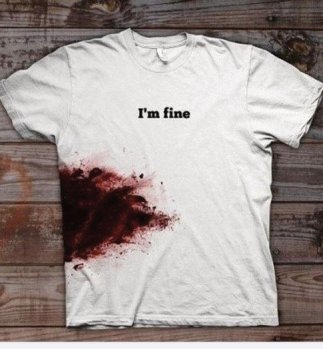 /